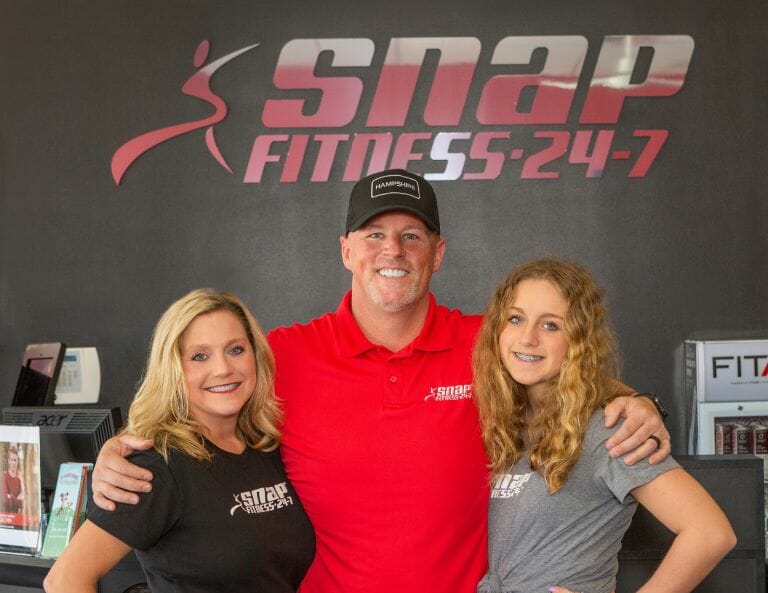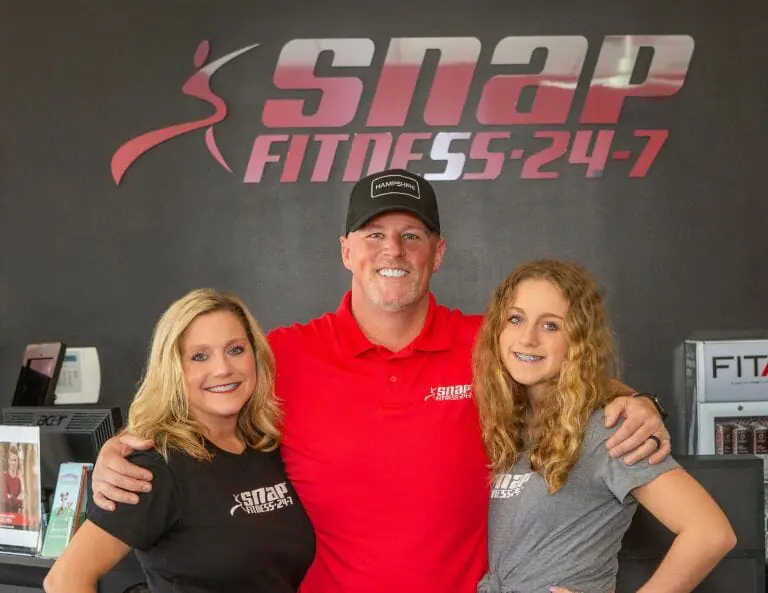 SNAP FITNESS: Grand Reopening Showcases Big Changes in Club
It doesn't matter if you are a teen training for your sport, a senior looking to tone up or a body builder with competition goals, you will find a casual, comfortable place to work out at Snap Fitness.
Snap Fitness will be celebrating their grand re-opening on Saturday, May 15th from 12:30 pm to 3:30pm.  The official ribbon cutting will take place at 1:30pm.  The community is welcome to attend the grand opening.  There will be goody bags filled with flyers and giveaways from local business partners and supporters for visitors who stop in at the club.
The new owners of the club are Rob and Susanne Cass of Hampshire.  Susanne, a resident since 1979, has worked as a sales executive in print sales and has an extensive background in advertising and marketing.  Rob, a member of the Lions Club, has lived in the village since 2009 and operates another Hampshire business, R C Machinery Sales.  The couple has one daughter, Kally; and two dogs, Daisey, and a basset hound they adopted from the Guardian Angel Basset Rescue called Jazz, who is the official club mascot.
The Cass's had a goal and vision in mind for the gym when they purchased it in September of 2020.
"We didn't buy Snap just to own a business.  I had a vision for what that gym could be for this community," Susanne said.
"Our members cross over multiple genres.  We cater to all ages and fitness levels.  We are a family gym.  We encourage people to come in and work out together."
Their initial plans to repaint the interior quickly evolved into a major remodeling and expansion of the gym so they could offer space for classes, a turf area, and many new treadmills, ellipticals and other machines to expand the offerings of the gym.
Susanne said the community has embraced the new changes and the new energy of the gym.
"We have gotten a lot of support from other small businesses.  The businesses we have supported during Covid have come out to support us," she said.
Among the new and expanded offerings, the owners are planning a 5k/Pub Crawl in September and are working with distributors to offer a line of supplements for their members.  They also plan on selling merchandise, offering more personal training, and fitness classes.  They also are interested in supporting the local community.
"It is really about the community.  We actively support local organizations like Live, Learn & Lead and the Guardian Angel Basset Rescue, and hope to partner with the Booster Club at some point and will also offer a scholarship to high school seniors.
Snap Fitness is located in the Hampshire Commons strip mall at 111 W Oak Knoll Drive.  The facility is open 24 hours a day for members.  To find out more about joining the club, call (847) 683-3300 to make an appointment during staffed hours.