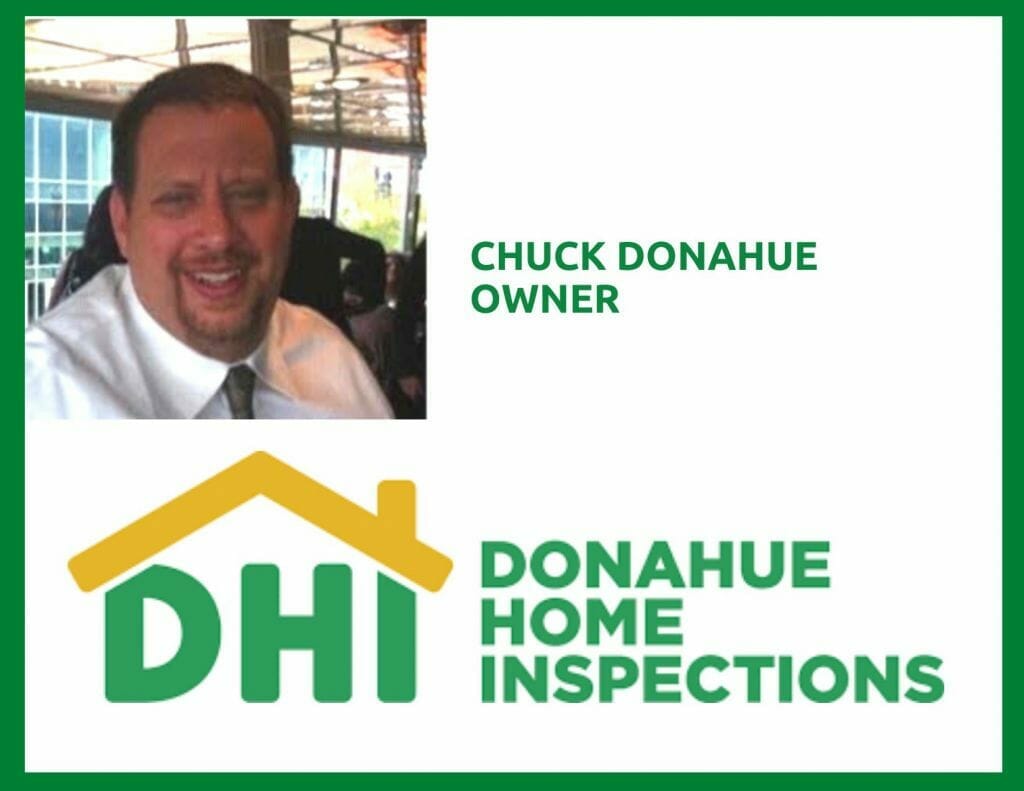 Quality, thorough home inspections at a reasonable price.
When a botched home inspection resulted in his air conditioner freezing up on the first hot day of summer a few years ago, Chuck Donahue knew he could do a better job himself. He opened Donahue Home Inspections in 2018 and has been helping homeowners avoid pitfalls ever since.
Donahue wasn't always in the home inspection business. He began his professional life working in the restaurant industry as a recent high school grad and rose up in the ranks from dishwasher, to prep cook, to line cook, and then running the line for a 140-seat restaurant and managing the back of house staff. An injury in 1998 forced him to leave that industry and he went back to college to earn his degree.
A licensed home inspector with a degree in mechanical engineering
Donahue earned his bachelor's degree in mechanical engineering from Southern Illinois University in 2001 and began working as an engineer at Caterpillar until 2013. He continued to work for firms as an engineer on a contract basis through 2019.
Because of his prior experience in mechanical engineering, Donahue brings a high level of knowledge and understanding to the home inspection business, which is a real benefit to his customers.
"I have the technical background to understand everything that goes into a house…I am thorough, and I work with the customer and talk to them about their concerns. I like to break down the technical terms in the report so my customers can understand them," he said.
Donahue is licensed to inspect single family homes, condos, duplexes, townhomes, small storefront units, and small commercial buildings with up to 3-4 units throughout Illinois.
Whether you are a seller looking to for a pre-inspection before placing your home on the market, or a buyer who needs a post-closing inspection to help prioritize repairs, Donahue Home Inspections is a great choice for your needs.
Have car, will travel…
Donahue has lived in Chicago, Peoria and now in St. Charles. As a result, he is comfortable traveling for home inspections throughout Illinois. He prides himself on his quick response times for his customers and has one of the fastest response rates on the Thumbtack app.
You can reach Donahue Home Inspections via phone or text at 773-908-4362, reach out via his website at Home | Donahue Home Inspections or visit their page on the Chamber website here.
About this Business:
Owner: Chuck Donahue
Service Area: Throughout Illinois: Chicagoland, St Charles, Rockford and beyond.
Specialty: Residential and small commercial inspections
Phone: 773-908-4362
Website: www.donahuehomeinspections.com