One Firm. Many Solutions.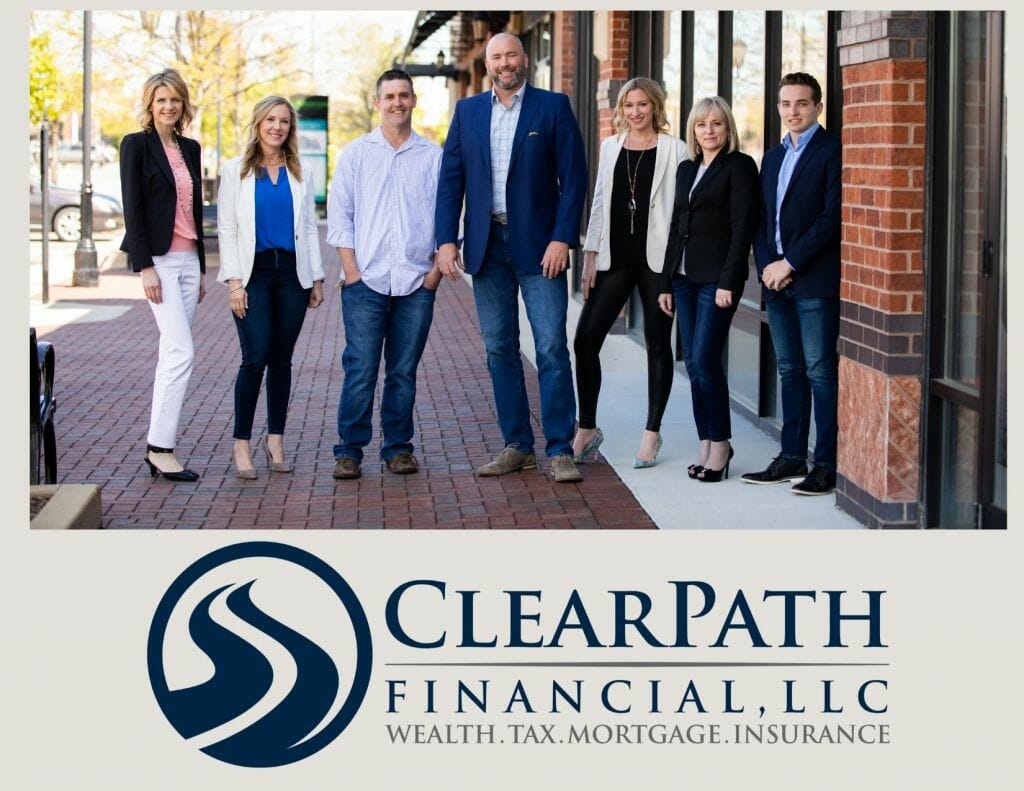 Navigating the world of finance can be a daunting task.  With questions like:
Are my investments earning what they should be in today's market?
Am I maximizing my tax savings opportunities?
Do I have the proper coverages for the best price on my home, auto & business?
It can be difficult to find the right path to follow in order to meet your financial goals.
Enter ClearPath Financial, a company that takes the time to dig deep, to determine your immediate and long-term goals and can offer assistance in four key areas:
Wealth Management
Tax
Mortgage
Insurance
The firm was founded 30 years ago by Stanley J. Nieminski in Chicago as a public accounting firm.  Shortly after he expanded the company to include wealth management and mortgages solutions.  Most recently the firm added a full suite of insurance services.
ClearPath Financial offers property, casualty, home and auto, life, health and commercial insurance solutions for their clients utilizing dozens of providers to get the best rates for your unique circumstances.
Director of Operations, Eva Grzynkowicz, said that no matter how big or small a customer's portfolio, ClearPath Financial has a solution that can help them.
"Our goal is to help everyday people find solutions for every day financial needs."
ClearPath Financial offers four solutions for clients:  accounting and tax advice for small businesses, wealth management to help individuals plan for retirement, college tuition or other goals, mortgage broker services with over 20 lenders to help clients get the best deal for their mortgage needs; and insurance for every aspect of life, health, property & casualty and beyond.
"Finances are intimidating.  We understand that some people have a stronger financial position, some do not.  We are consultants and our main focus is to help you reach your goals," she said.
ClearPath has a staff of 21 professionals who specialize in helping clients of every income level.  You can learn more about the team here.
The team at ClearPath is comprised of people who live in the same communities they serve like Huntley, Pingree Grove, Lake in the Hills and Algonquin.
In addition, the staff is flexible and willing to work remote, meet in the office or at a local coffee shop, depending on the client's wishes.
"Our typical customer is anyone who comes through the door.  You don't need a $10 million portfolio to do business with us.  We are here to help everyone.  If we can't help them, we will find a resource that can," Eva said.
ClearPath Financial is equipped to handle every aspect of financial services and it is up to the customer which services they want to take advantage of based on their needs.
"We present our clients with opportunities, but we don't force anyone to take on additional services.  We offer complementary analysis of needs for any client who wants to meet with us," Eva said.
For more information about how ClearPath Financial can assist you with your financial needs, contact them by phone at (847) 852-1420.  ClearPath Financial is located at 10 Executive Court, Suite 2, South Barrington.  Typical hours are Monday through Friday from 9am to 5pm.  Mention this blog and receive a complimentary 1hour financial review in any of the following areas:  Wealth, Tax, Mortgage or Insurance.