Roy's Place & RK Quality Services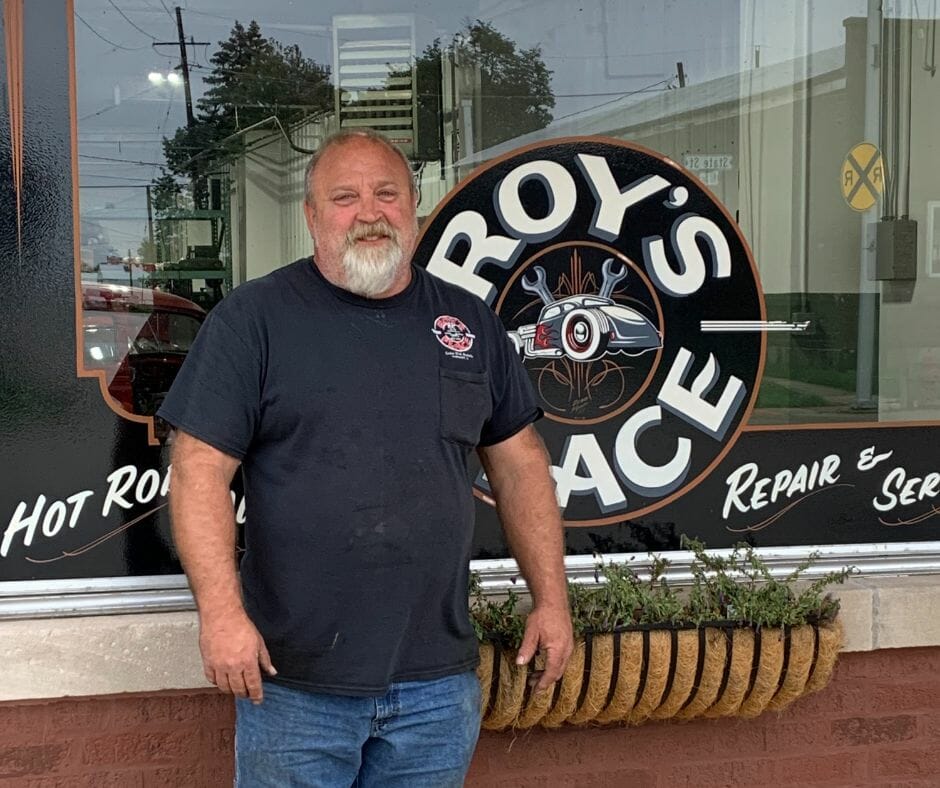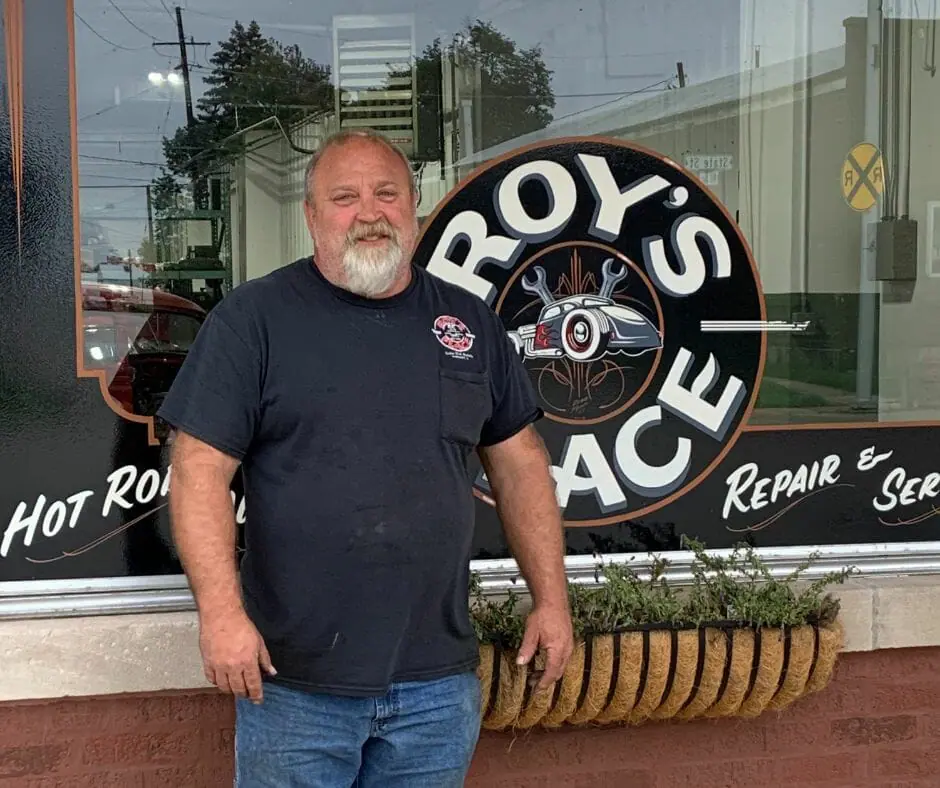 When it comes to repairing and maintaining cars, light trucks and hot rods, Hampshire residents have trusted Roy's Place and RK Quality Services for decades.
Owned by Roy Kittinger, a lifelong resident of Hampshire, the two businesses are part of a long history of auto repair and service that started when Roy was 16 years old and worked for John Fenzel as a porter and lube technician. He also pumped gas for Petersen's before self-serve stations became popular.
From there, Roy moved onto Bergandon Danz, a car dealership that operated out of the same building Roy's Place now occupies. Roy learned his trade as a mechanic on the job and also attended training through Ford Motor Company.
When Bergadon Danz closed and Tom Peck Ford opened in its place, Roy continued working as a mechanic for them until 1996, when he left for a position at Brian Bemis Auto World in DeKalb.
In 2000, Roy opened his own shop on his property on Brier Hill Road and RK Quality Services was born. In 2009, he moved the operation to his location on Mill Street where he continues to specialize in light trucks and cars.
Roy expanded the business in 2017 when he Opened Roy's Place on State Street.
"We were doing hot rods and antiques at RK Services and we were running out of space. I saw an opportunity to grow this end of the business and bought the building," Roy said.
Roy remodeled the old shop inside and out to make it fit for the hot rods he rebuilds and restores for customers. Roy's Place was one of the first businesses to take advantage of the Village of Hampshire's Façade Improvement Grant.
"I'd like to thank the Village for helping to fix up the old building through the Façade Grant," Roy said.
Roy's Place caters to customers who want to get their classic cars running right. He does custom suspensions, break jobs, and builds cars from the frame up.
"A lot of customers want an old car that runs like a new one, so we will put a late model drive train in a 1950s or 60s era car."
Between the two shops, Roy says that RK Services comes first because people need their regular cars more than their toys. However, he said he is able to spend about 70% of his time working at Roy's Place.
"I am lucky to be able to do that. It is because I have a good crew down at RK Services."
Roy has one mechanic at Roy's Place, Craig Pflueger. His team at RK consists of Rob Rizzo, who manages the garage; Luke Lasiowski, who has been a mechanic for Roy since he first opened RK Services 17 years ago; Jim Dodd and Cole Emrich who also work as mechanics.
Roy has been a Hampshire resident since 1979. He lives with his wife, Brandy, and has two children, Roy, age 10, and Jenna who is married with a family of her own.
"I am happy to be serving the community for so many years. I hope there are many more years to come," Roy said.
About These Businesses:
Roy's Place
151 N State Street, Hampshire
Phone: 224-218-1210
Hours: Monday through Friday 9am to 5pm, Closed weekends
RK Quality Services
196 Mill Avenue, Hampshire
Phone: 847-683-7385
Hours: 8am to 5:30pm Monday through Friday, 8am to 3pm Saturday