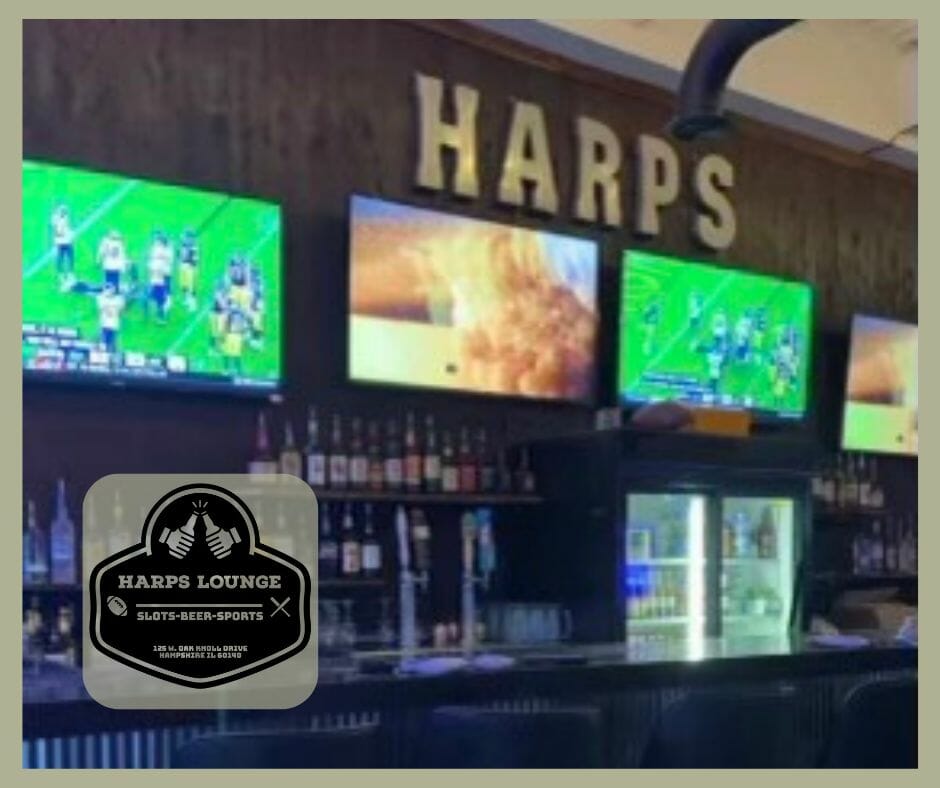 A bar for the true sports enthusiast
What began as a lifelong dream for Garrod Fannon is now a reality with the opening of Harps Lounge, a sports bar for the true sports enthusiast.
"I think every guy would like to have a sports bar. It's always been something I've talked about. It's a fantasy come true," he said.
Since 2006, Garrod has made his home in Genoa. He graduated from of Genoa Kingston High School in 2010 and worked in several industries including fast food management; the family drywall business; and in the construction industry. He also worked as a territory manager for IGS, selling warranties and training team members.
A new niche for Hampshire
Garrod said he opened Harps Lounge, named after his daughter, Harper, because it was close to home and he knew it filled a niche in Hampshire.
"There is no other sports bar out here. I am trying to get a following who love sports as much as I do," he said. "The sports bar atmosphere is a different style than other places in town."
Garrod is looking forward to getting involved with the community in Hampshire and being a part of local fundraisers.
He plans on offering two drawings for sports jerseys every Thursday night and providing pulled pork sandwiches on Sundays for game day. Garrod is also planning on offering food such as air-fried pizza, poppers and motz sticks for his customers who would like a snack while watching the game.
In addition to a full array of liquors and many canned and bottled-beer options, Harps Lounge currently offers four different beers on tap with another 4 or 5 coming soon.
Updated Interiors
Garrod has been hard at work putting is own spin on the building's interior. He has opened the back of the bar to accommodate the gaming machines and will add a graphic wall in that area as well.
The entire bar has been repainted, including the bathrooms, and the floors have been redone with an epoxy finish. New tables and seating, a karaoke/band area and a refinished bar top is planned for the near future.
Grand Opening
Stop in at Harps Lounge on Thursday, September 8th for the Grand Opening from 5 to 7pm. The Hampshire Area Chamber of Commerce will conduct a Ribbon Cutting ceremony at 6pm. All are welcome!
About This Business:
Name: Harps Lounge
Owner: Garrod Fannon
Facebook Page: Harps Lounge
Location: 125 W Oak Knoll Drive, Hampshire
Hours: Monday-Thursday 10am to 11pm; Saturday 11am to 1am; Sunday 11am to 10pm
Type of Business: Sports Bar