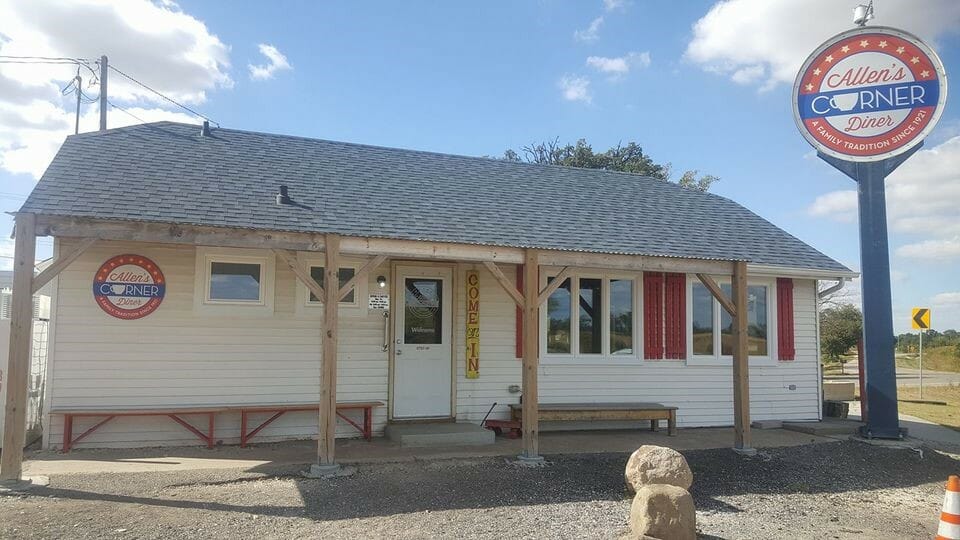 Serving Up 100 Years of Dining History
What started as a corner sandwich shop for over-the-road truckers over 100 years ago, has become a diner that specializes in home cooked favorites for weary travelers and hungry locals alike.  Allen's Corner Diner has been serving the Hampshire community ever since.
When Gina Edge, a long-time Allen's customer, purchased the diner in 2020, she was carrying on a long tradition that began in 1921 when Christine Allen first opened the restaurant and a handful of past owners have kept alive since then.
"I'm not here to reinvent the wheel, but I am bringing in my own twist on the menu with family recipes and homemade cooking.  If you are eating in this diner, you are eating what I'd serve at home," Gina said.
Homemade Recipes Make the Difference
Gina has built on the existing menu by adding homemade spaghetti, roast beef, pork, stew and chicken pot pies, all from family-favorite recipes. She bakes fresh pies and cupcakes, brownies and muffins for her customers every week.
"I am not going to buy something I can bake," she said.
A Friendly Staff
Gina has a friendly staff of 12 people, and is assisted by her mom, Evelyn Ptak, who works behind the scenes as her "sous chef" peeling apples, running errands, and helping out.
Gina said that Evelyn was the one who convinced her to buy the restaurant when then owners, Jake and Kristi Castaneda, approached her about purchasing the diner.
Even though Gina had been a business owner for many years and had much experience in the restaurant business throughout her life, she was uncertain about purchasing the diner during a pandemic.
"My mom said, 'You have to do this,' and she doesn't usually say that….Now I know I should have been doing this my whole life. To find that is cool," Gina said.
A Lifelong Area Resident
Gina has been an area resident since the mid 1970's when her father, a former steel worker in Chicago, became the Chief of Police in Huntley.  She said Evelyn ran one of the restaurants at Hampshire's truck stop, Skelly's, during the 1990's, and Gina used to work there, helping her mom.
She said her family loves the diner and is very supportive.  Her son, Jerome Edge, works on maintenance of the building, as well as serving customers, bussing and doing dishes; and her other three children, Crystal, Richard and Andrea, come in and help out whenever they are needed.
A Hidden Gem
Allen's Corner Diner seats 35 customers with additional outdoor seating during the warm months of the year. Allen's serves breakfast and lunch from 6am to 2pm every day of the week.  Gina said she posts the daily specials on their Facebook page @AllensCornerDiner.
"Come on in and try it.  Places like this are a hidden gem.  You get good quality, good food, great prices and a great staff.  It's why you go to a restaurant," Gina said.
ABOUT THIS BUSINESS
Name:  Allen's Corner Diner
Address:  44W483 US Hwy 20, Hampshire
Phone:  815-693-1328
Hours:  Open daily, Monday through Sunday, 6am to 2pm
Facebook:  @AllensCornerDiner